Do it yourself Termite treatment
Termites, termites, termites! It's that time of year again. Time to think about this expensive invader and make sure your home is protected. The peak season for termites usually begins in the South with the first days of warm spring weather in late February or early March. Perhaps you are worried about the coming invasion and debating how your family is going to protect your most important investment. These wood-destroying insects can be tough but knowing your treatment options helps you, the homeowner, make the most informed decision. The variety of treatment options vary greatly in quality, price, and general implementation.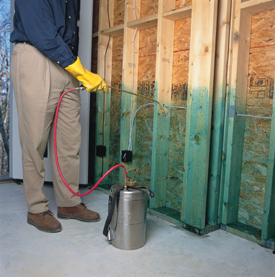 Sometimes, we at Canton Termite and Pest Control get calls from homeowners asking about the pros and cons of do-it-yourself treatments versus what we offer as a professional company. It is a legitimate question. After all, why pay more for basically the same thing… if indeed the same thing can be had and successfully applied by a non-professional off the shelf?
Unfortunately, the truth of the matter is that "doing it yourself" can be a huge frustration and a heftier expense in the long run. In other words, it could be a major mistake you will regret as a homeowner.
But why is this? Do DIY Products not work well?
Not necessarily, it is true that many do-it-yourself products are indeed highly effective. However, the success of the products has some major obstacles to overcome. First of all, the homeowner would need to know exactly the right product for your home and your individual problem. The second obstacle can be harder to overcome, and that is knowing how to apply it correctly and safely. This takes knowledge and experience which the run of the mill homeowner likely does not have. It is not a savings to spend money on a product that isn't effective because it is not the best product for the specific job or it is applied in the wrong formulation or areas.
Hundreds, even thousands of different kinds of pests, plus varying factors like climate, the design of the structure, and environmental features definitely impact which product is best designed for each situation. Identifying which product is the best choice for the particular pest you are dealing with requires the experience and expertise that we at Canton Termite and Pest Control have established over many years of successful business in the Canton, Cartersville, and surrounding areas. Without professional assistance, it is far more difficult to solve a pest infestation, especially termites.
To be clear, even if you do choose the perfect product for your situation, the application must be applied in the exact amounts and locations to be effective; otherwise, you are wasting your hard-earned money and time. Worse yet, the damage done by the ongoing termite infestation (which you may have thought you contained) is getting worse and more expensive all the time. The termite population can live in good health and freedom if the product is applied in areas the insects do not visit. Knowledge is power.
In short, DIY products can work just fine, but if not used correctly they won't do you much good.
How DIY Products Can't Help You:
A huge limitation of the do it yourself mentality is the "one-time" nature of the treatment. While the product can be useful if correctly mixed and applied, this will not help solve the vulnerability which allows pests to enter your home, to begin with. How did they get in? Where are the gaps, holes, and cracks leading from the outside to the inside? Pests must be kept out of the house! A professional knows where to look for these entry points and knows how to resolve the problem. Getting the bugs out is one thing. Keeping bugs out is entirely different! Identify your home's weaknesses by allowing a free inspection from a professional in the industry such as Canton Termite and Pest Control.
Because of this, the treatments without knowledgable inspections following will not bring success to the homeowner. Subsequent and intentional inspections by a professional is a definite necessity to protect your home from insects, most especially termites. Conducive conditions will ultimately lead to future pest problems and major expenses if damages aren't stopped before becoming a problem. This is a major drawback that makes professional treatment almost a guaranteed necessity for a long-term pest fix.
What type of Termiticide does Canton Termite and Pest Control use?
We are committed to simultaneously pursuing two goals in our business: Staying on the cutting edge of pest control technology AND maintaining our small, hometown quality service. We want to be the company that provides the fastest, safest, and most effective treatments backed up by good customer service and a personal relationship with those we serve.
To meet that goal, we spend time making sure our knowledge is up to date with ongoing research in the industry. We know the products, and we know the scientific research defining the best approach to treatment methods. Our company has always endeavored to use the best products available in the marketplace. Termite infestations are a major concern in the South, and we trust Termidor HP II, which is a termiticide produced by the company BASF.
Termidor HP II is highly effective, shows fast action, and is proven an efficient treatment product. This hard-hitter is shown to cripple termite invaders using a low dosage, this ensures less product is needed to effectively treat your home. More is not always better or safer. Your safety is our priority.
The Termidor HP II is not widely accessible. Even professionals are not easily accessing this incredible new product. Canton Termite was the first of only 20 companies in the entire state of Georgia using Termidor HP II. This exclusivity has meant that we are able to provide a tremendously high level of treatment quality to our customers even compared to other professionals.
But wait, can't I just buy Termidor for myself online?
Even though you as a do-it-yourself customer can purchase SOME forms of Termidor online or in stores, the HP II and other more powerful products are only available to professionals with licensing and accredited training. Because of this, your ability to access the necessary products will be restricted unless you call a professional.
In truth, another major advantage to our professional-grade treatment is that the product is designed to be used with the Termidor High Precision Injection System. This system is a complicated piece of machinery requiring skills and training to use. At Canton Termite, we trained for this treatment system with the designers of the actual system itself. Who best to teach than the creators themselves?
You have already heard how amazing and technologically savvy we believe this innovative new system is to the termite industry. But we will say it again…the Termidor HP High Precision Injection System injects termiticide around the home in precise amounts, in precise destinations, without making a mess as traditional termite treatments can do. There is no need to dig up, or traditional trench, the soil. There are no plants or grass misplaced. The onboard computer actually calculates (along with human input) the exact distribution of treatment within an accuracy level of 1/10 oz… This is groundbreaking, quite literally.
This system allows treatment for termites to be…
Faster (Removes 90% of the labor time from termite application)
Safer and More Efficient (requiring only 1/4th as much product compared to traditional treatments)
less Intrusive (Keeping your landscaping safe!)
More Environmentally Friendly (Uses a lot less water)
As a whole, this new system is revolutionary. Our termite treatments at Canton Termite and Pest Control was chosen as one of only 20 original companies to be allowed access to this incredible equipment.
If you have a termite problem or want to prevent a termite problem, do yourself a favor. Don't rush to the store to try a cheap, which becomes an expensive, and frustrating solution. Instead, call the pros!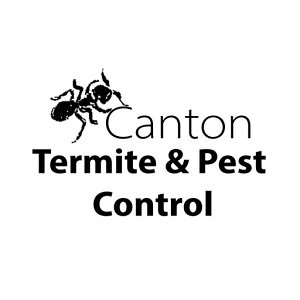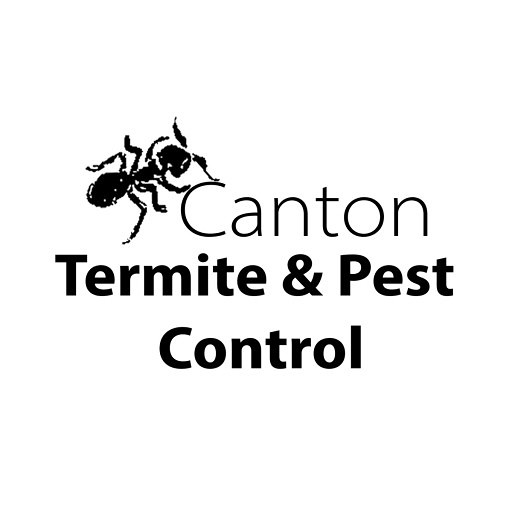 If you live in the Canton, Cartersville, or surrounding areas, call us today at Canton Termite and Pest Control. Our decades of experience plus continually evolving methods of termite and insect removal will be the best decision you can make for your home. Our team is ready and waiting to use the tools and training we have to get rid of termites in your home and protect your family long into the future. Here's to living bug-free!
For a solution that sticks, call us TODAY at 770-479-1598! We will be happy to help in any way that we can!
By: Tim
Do my own Termite Control treatment