Pest Control Near Me…Search

When it comes to decision-making, many of us tend to lean heavily on customer reviews search sites such as Google and Yahoo to help us make the best choices for goods and services. And why is that? Well, basically because we want to fully understand our options, we want to know the positives and the negatives of each choice, and mostly because we want the unbiased opinions of those who have used those goods and services. But how do we sift through the many layers of the popular search engine while also considering good old-fashioned word-of-mouth recommendations? It's not easy, but let's look at some of the basics of how to find "pest control near me".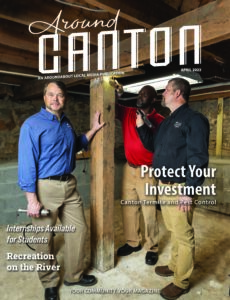 When it comes to choosing the right pest control services for your family, there are many considerations. First of all, you need to understand the options in front of you. Here's what I mean. Perhaps your main goal is being financially responsible. Company A offers a cheaper pest control service than Company B, but most of us are savvy enough to know you usually get what you pay for. So quality can't be based on price alone. What are they offering for the price? Is Company A actually offering the same services as Company B? Is Company A reputable and fully insured? If someone gets hurt on your property, it will suddenly become insanely important to know who's paying that medical bill! Are you looking for a small, family-owned company or a major corporation? Is it important to you to be a valued and known customer or another name on a long list of sales? What is the quality of the products being used, and how do you know they are being used correctly? So in being financially responsible, there is far more research to be done than simply a first glance at a price.
Perhaps you are most interested in the best quality of service. In this case, you want to know if a company has a high success rate. How do you do this? Customer satisfaction ratings are the best way to know if a business is focused on quality or quantity. Most companies have websites with ratings and testimonies you can read through to get an idea of the customer's viewpoint. Google reviews are an unbiased set of community comments and ratings are helpful to potential buyers. Another great way to check on the quality of service in pest control near you is to look on social media sites. Many areas have community groups that offer opinions, good and bad, on local companies. Of course, you have to understand that every industry has negative reviews, and some people are never going to be happy. If someone is unhappy with multiple businesses, then chances are the person is one of those 'never going to be happy' individuals. Word of mouth is a great indication of the company's true GPA. When choosing quality, the best question to ask is this: what do your neighbors think?
Maybe you're looking for the best pest control and feel that it is based on reliability and stability. In that case, perhaps your search should factor in things such as length of time in the industry, is the business involved in the local community, and is the company is focused on continued training and innovation. In this case, 'pest control near me' should involve checking more deeply into the companies' use of industry-leading equipment and products. For example, modern termite equipment accurately displays the correct use of a product, ensuring the customer gets neither too little nor too much termiticide at the time of treatment. Of course, this equipment does not come at a cheap price, so expect to pay more for quality workmanship. Stability tends to be shown in longevity. Sure, everyone has to start somewhere, and new companies can be a good choice; however, keep in mind that new businesses fail often.
Having a warranty with a company that may not stick around is cold comfort for the homeowner, even if it is cheaper. Companies with a proven track record in your community can give you peace of mind, knowing someone will be there to deal with any problems you may have in the future. Lastly, it might be of value to find out if the company is involved in the local community. Do they support the local baseball teams, participate in benevolent drives, and, in essence, give back to those who support their business? You might think you don't really care about this aspect, but consider this: a company with a solid reputation is more likely to care what you, the customer, have to say about them. After all, a reputation is built on the foundation of trust.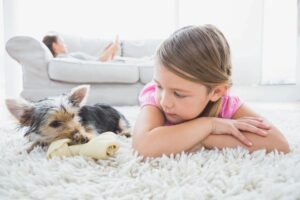 Choices, there are many, and quite honestly it can be confusing and overwhelming to find just the right pest control company for you. My best advice is this: know what you're looking for and be willing to do the research in order to find it. Don't just get estimates, ask questions. An honest company will welcome your inquiries; a reputable company will be happy to give you references. And the next time you're wondering, "What is the best pest control company for me?", I hope you will consider all your options and make a choice that gives you peace of mind.
If we can help you with any termite or pest control needs, please call Canton Termite and Pest Control at 770-479-1598 for a free inspection. We are a local, family-owned business of 30 years and will work hard to earn your trust.
By: Robin
Pest Control Near Me…Search