Call the Exterminator!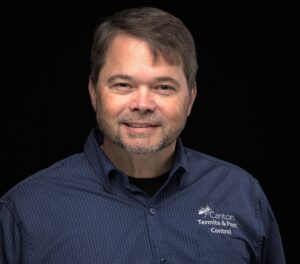 Tim McWhirter Jr. is the owner and president of  Canton Termite and Pest Control. He was born and raised right here in Cherokee County on Univeter Road at the old McCurley's Dairy. Tim and his wife, Robin, have four children. The family makes their home along the banks of Shoal Creek in Waleska. Tim has been involved in scouting for many years.  He has also enjoyed camping with his children.
Tim and his family are members of Woodstock First Baptist Church where he has helped in the youth group as security and in AWANA as a Bible teacher.
Tim began his pest control career in 1989. He worked in the industry part-time while attending college and discovered an interest in entomology. After working with several large companies, he knew he was ready to start his own company. Now, after 30 years of experience, Canton Termite and Pest Control is stronger than ever. Tim's honest and dependable service has earned him a solid reputation in the community, and one he plans to maintain as he continues to grow.
If you have a problem, or even a question, about any pest or animal problem, call Tim today at 770-479-1598. He'll be happy to speak with you.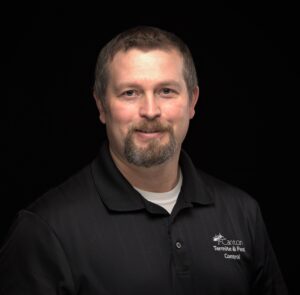 William Botts Termite/Wildlife Sales Supervisor
Husband to Mary Beth Botts and father to Dakota, Mason, and Grace. I was born and raised in Cherokee County. Growing up across the street from the Holly Springs fire department gave me early dreams of service work. I married my high school sweetheart in 1998. For the next eight years, I worked in management. In 2005 I volunteered time to serve in the aftermath of Hurricane Katrina. God broke my heart for the broken heart as I shoveled the lives and dreams of the community into trash bags. I had a renewed desire and calling to serve people. I moved my family to five different states and a foreign country over the next eight years, as I trained to serve others. I earned a Bachelor of Science in Intercultural Studies and biblical ministries at Tennessee Temple University before serving as a missionary for two years in Argentina. My family and faith are my core values. I incorporate them into all that I do. Being part of the Canton Termite & Pest Control team allows me to live my passion, loving and serving others.
.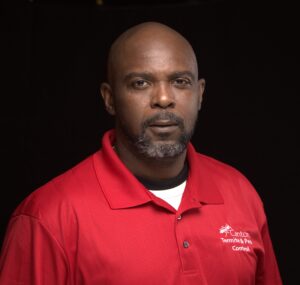 Brent Pickens / Termite supervisor
You might know Brent from the Little League Baseball field. He has served Cherokee County for many years as the head umpire for the Little League baseball Department. He's also active in other Civic organizations.
If you have a termite problem, Brent is the guy you trust to make the right call.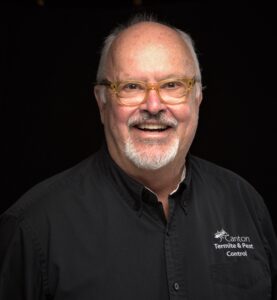 Ed Sullivan / Pest Control Sales
Born in Savannah, Georgia, and grew up in the Tampa, Florida area, I have worked as an International and National Sales Rep for the past 35 years. The past 25+ years have been in the Food Industry working with Proprietary Spice and Seasoning Blends, as well as, working with the Gluten-Free industry.  I currently reside in Canton, Georgia where I have come full circle to the state where I was born and am entering into a new adventure in Pest Control services.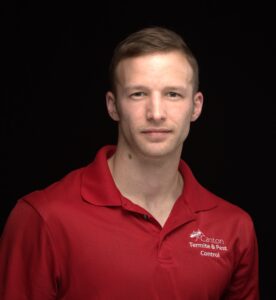 Jacob Baka/ Termite Service
From a family of six, Jacob Baka is the youngest sibling. He was born in Dekalb, Georgia but has been living here in Canton most of his life. He enjoys being active, playing hockey, art, and is a comic book fanatic. Although he is a die-hard Pittsburgh fan, you can catch him cheering for Atlanta every once in a while. He is a hard worker and enjoys getting to know his customers.
Jonathan Gay/ Pest control service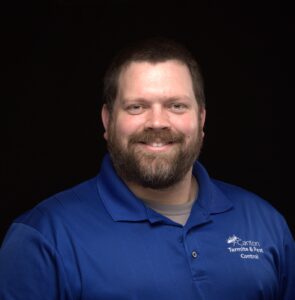 Jonathan Gay is the latest addition to the Canton Termite team. Having grown up here in Woodstock, he enjoys interacting with the people in this area. Jonathan participates in the youth program and kids choir at First Baptist Church Woodstock with his wife and two sons. We are glad to have him aboard to be able to serve you.
Dwayne L. Epps/ Pest control service
Born and raised in Cumming until our family moved to the Clayton Community as I started high school (Cherokee High), I always had a love for entomology and herpetology.  As a pre-teen I was collecting books on insects and reptiles, raising them in our basement (to my Mom's horror), and studying their lives and habitats. I began my pest control career in 2017.  In 2020 I was offered the awesome opportunity to serve and service the customers of Canton Pest Control.  Currently studying to become an entomologist, living in Ball Ground, and engaged to be married this year, I am honored to work with and for this amazing company.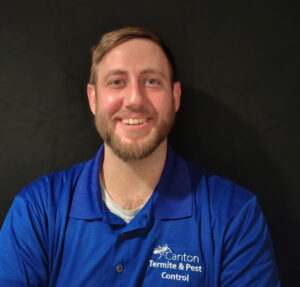 Nicholas Alday/ Pest control service
I grew up in the New Orleans area, where I was highly active in 4H and the Boy Scouts of America, with whom I earned the rank of Eagle Scout. I moved to Georgia in 2005, and a few years after that I met my wife while we were in college. We got married in 2015 and now have a daughter who I hope to pass my lifelong love of entomology and herpetology. Every day presents an opportunity to learn something new, and I always strive to do so.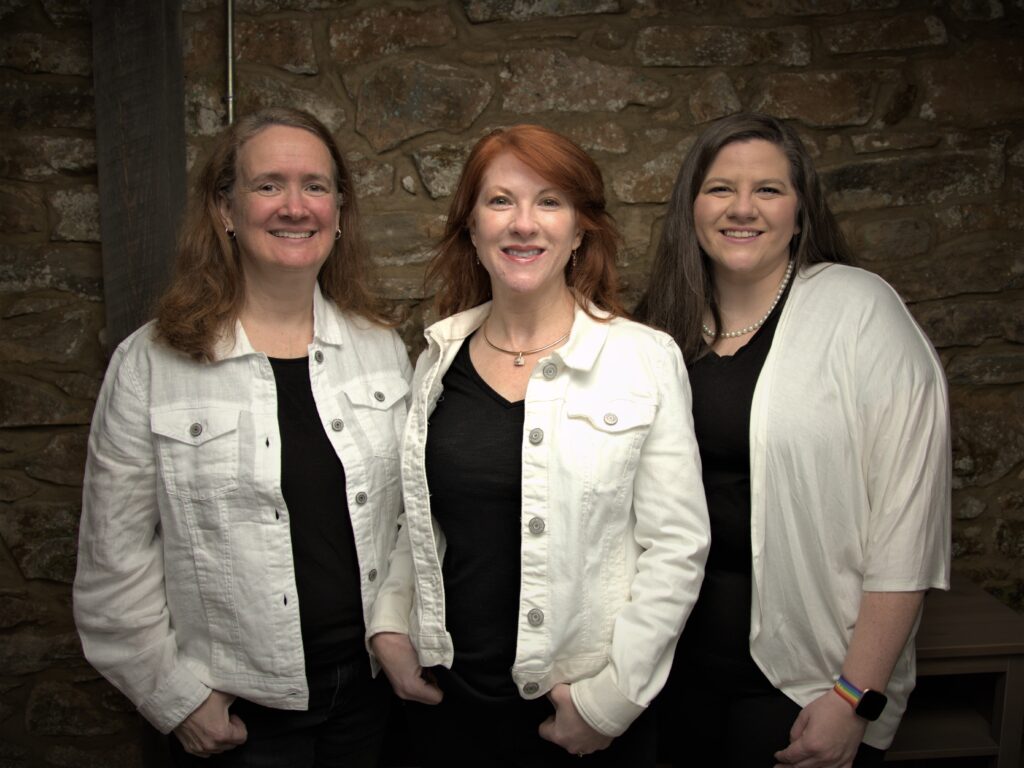 UA-65068211-1
150 North Street Suite C
Canton Ga 30114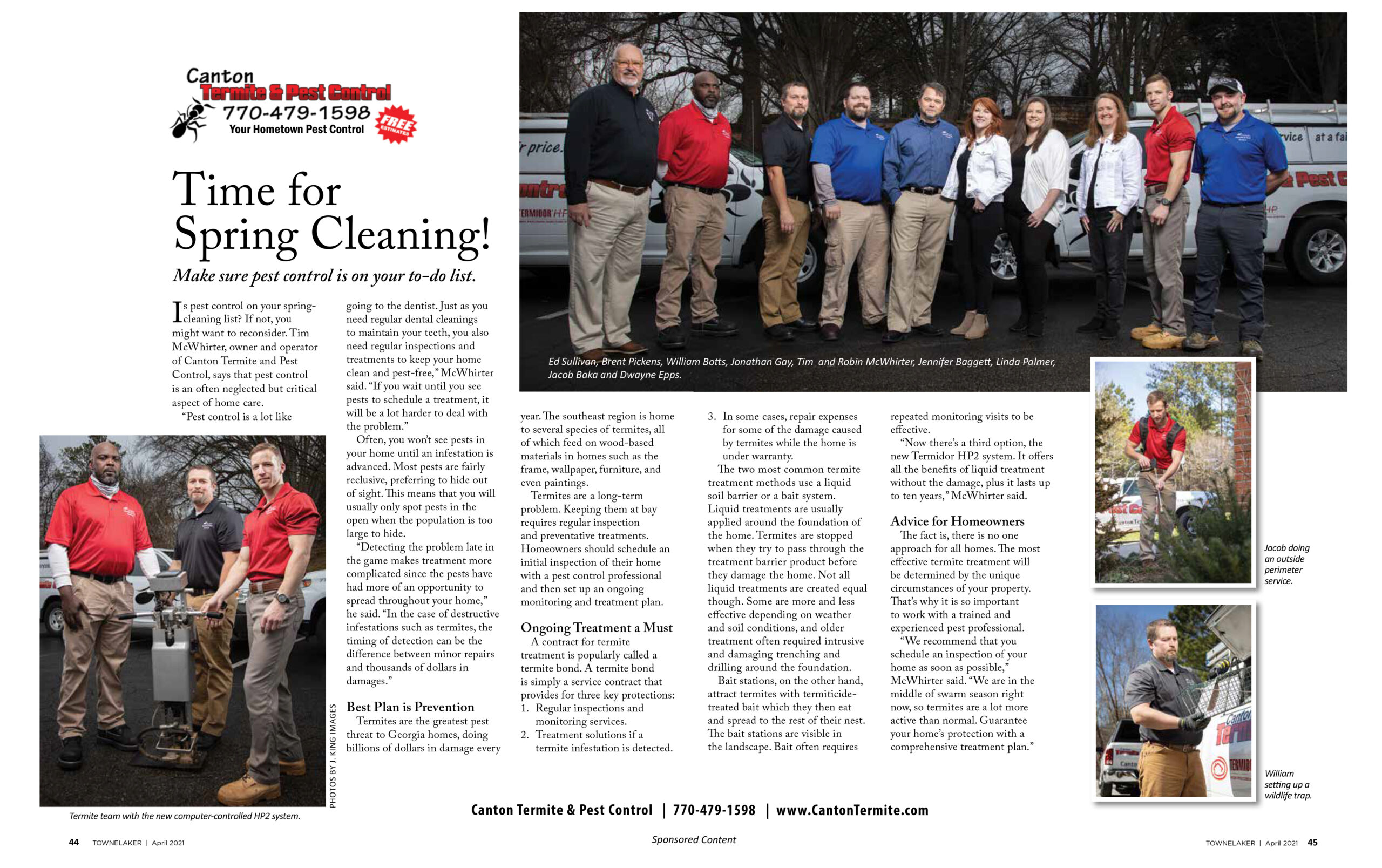 By: Tim