Need a pest control company you can TRUST to do the job right? Canton Termite and Pest Control is Cherokee County's Hometown Pest Solution!
With over 30 years of experience, Canton Termite and Pest Control is ready to handle the pests, bugs, or critters that invade your home. We're so confident that we can resolve your pest problems that we GUARANTEE your satisfaction! Give us just 30 days to resolve your problem, and if you aren't 100% happy then you'll get your money back!
Pest problems come in all shapes and sizes, just like these termites! 
(Termite problems! Click on the arrow below and watch the short video)

If your home or business is suffering from problems with termites, roaches, ants, fleas, rats, or any other unwanted pest, you need a fast and effective solution! That solution needs to come from a team you can trust to do the job right, with an upstanding reputation to back it up! 
When you call Canton Termite and Pest Control, you get:
A company you can TRUST to do the job RIGHT.

A rapid response to your pest problems.

Service at a FAIR PRICE, and not a penny more. 

A reliable GUARANTEE that ensures you're satisfied with the results 

Most importantly, if a problem ever arises, the solution is only ONE CALL AWAY!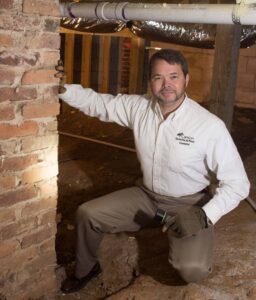 "I guarantee we can help you with your pest problem.  So, give us 30

days and if you are not 100% HAPPY with our service…

you'll get your money back"
Tim McWhirter – Owner
Don't give pests another free minute on your property, contact us today:
Just pick up the phone now and give me a call at 
---
You can also re
ach us by
Email at

[email protected]
and let me tell you more about Canton Termite and Pest Services and how we can help you.
Here's what people are saying about us:
"I am writing as a follow-up to my family's direct experience with Mr. Tim McWhirter of Canton Termite & Pest Control – for about 18 years.  When considering the selection of a pest control provider for my family, we considered two issues:-My wife is disabled.  If I am not here, is she safe and, most important, comfortable with the provider we select being in our house if she is alone?-Is the provider up to date with current regulations; knowledgeable methods, solutions, and practical experience with our requirements. We have a family dog and, while we want the pests dealt with, don't want to expose our precious dog to any negative implications involved with treatment.   As you would imagine, we have, over the many years, become well acquainted with Tim and his staff.  They are seriously technically competent, family-oriented people who I would not hesitate to recommend to anyone for their pest control requirement. What's not to like? Pricing is competitive, we feel safe with them in our house; they are current with regulations and are experienced with almost any circumstance that will arise!"
M. Romeo, Waleska Georgia
"When I called  Tim McWhirter at Canton Termite and Pest to come out and help me with a pest problem at one of my rental houses, he was "Johnny on the spot". They are reliable and efficient. Money well spent.  I would highly recommend them to take care of your pest problems."
Jeff Rusbridge, Cherokee Chamber of Commerce Chairman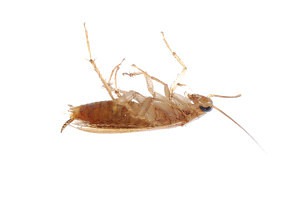 "Tim McWhirter, Canton Termite, and Pest have been doing my pest service for years.  He is always on time, always goes above and beyond with his service, and is very professional, courteous, and easy to talk to. I would highly recommend him to anyone having a termite or pest problem."
Bruce Sutter, Former Atlanta Brave Pitcher, Hall of Fame Inductee, Cartersville Georgia
'It's getting more & rarer to find a service company that actually knows what they're doing, combined with a sense of integrity. With that in mind, we feel very lucky to have found Canton Termite and Pest Control.  I had a problem with rodents and bugs. They took care of both issues at once.  Tim is very knowledgeable, courteous & kind and the cost was very reasonable. I will recommend Canton Termite and Pest Control to all of my friends."
Susan Tuggle, Canton GA
"I have used Canton Termite and Pest Control for 15+ years. They do a terrific job, they're dependable and trustworthy. I recommend them to all my friends."
Ann Johnson, Waleska Georgia 
"My daughter and son-in-law are very successful Realtors who also live in Bridgemill. This is a copy of a message I sent to her today; I wrote: "My new Pest Control guy, Tim McWhirter, 770-479-1598, a strong Christian, is doing a great job, and always looking to help Real Estate Agents. One of his customers is former Brave pitcher, Bruce Sutter. His ratings online are impressive too."
Nick Blase Canton Georgia
Tim,
It was great to speak with you last week. Thank you for sharing the video of the drywood termites. I must admit that I have seen a lot of videos of drywood termites and that is by far the best.

It looks like the termite is Incisitermes minor or the western drywood termite. That species is the most common drywood termite in the Southwestern U.S., indicating that the picture frame was there at some point. Great video. Congratulations on doing such a good job.
Dr. Phil Koehler Professor Department of Entomology and Nematology, at the University of Florida
"We would like to let you know what a thorough job Brent Pickens does when he services our home for pest control.  Brent is always friendly and is an expert in his field.  Brent is a very good representative for your business."
Lynn and Larry Hester
150 North Street Suite P
Canton GA 30114
770-479-1598
By: Tim