Termite Treatment
BIG NEWS: Termite treatments just got a whole lot faster AND more effective!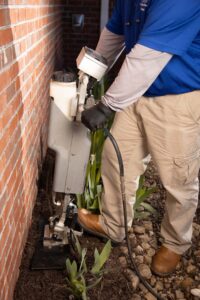 Recently, Canton Termite and Pest Control have begun implementing a new type of equipment that vastly improves our termite treatments, allowing us to deploy treatment more thoroughly than ever before with considerably less work.
But what exactly is this new treatment equipment? And how does it improve the quality of termite treatments?

The new equipment we will be using is called the Advanced Termidor HP High Precision Injection System, and it has the capacity to revolutionize the injection process for termite treatments.
But to those who don't have much interest in termite treatment (other than the general "I don't want them in my home" interest we all share), this will be easier to understand if we back up a bit.
When treating a home for subterranean termites, it is essential to create a treatment barrier of repellant product that penetrates the soil deeply enough to deter termites. To ensure that the treatment goes deep enough to work, it is often necessary to dig a trench around the foundation of the home.
This trenching process is labor-intensive, time-consuming, and can mess up landscaping even when done carefully. But to ensure a strong treatment barrier was established, it has long been an unfortunate necessity in treatment.
Fortunately, those days of ditch-digging and flower uprooting are behind us! Essentially, the Termidor HP is able to uniformly and unintrusively apply treatment without the need for trenching. It applies treatment from surface level down to the areas of the soil where termites live.
This revolutionary system allows a technician to apply a thorough treatment barrier much faster and with greater accuracy. Rather than having to dig out a trench and measure treatment quantity by hand, technicians can now apply an even coating of treatment that is proportioned using the equipment's automated system. Due to this, only the exact amount of treatment product necessary will be applied.
Further, the system won't cause any disturbance on the surface, so you won't see any changes to your lawn or other landscaping around the foundation.
In summary, the new Termidor HP injector results in an unmatched treatment quality that is:
Faster
More effective
Less intrusive
Much less labor-intensive
Much more precise (Treatment readings are accurate to 1/10 oz.)
More environmentally-friendly (Uses less water)
To maximize the effectiveness of the solutions we provide to customers, we are constantly looking for new and better ways to perform treatments. We never want to get caught in the "old way of doing things" and allow change resistance to hold us back from best serving our customers.
When I found out about this new treatment, I was extremely excited to gain access and implement it, and I am now pleased to announce that 100% of our new termite treatments will now be performed using the Termidor HP injector.
My hope is to use this new equipment to provide unmatched quality of service for our customers. This advancement is just one part of our ongoing commitment to evolving and improving our treatment processes. We strive to maintain the perfect mix of being a cutting-edge, sophisticated treatment provider with a hometown level of care and compassion. To keep moving forward, but never forget where we came from!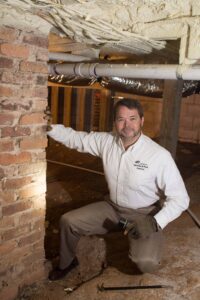 If you have any questions regarding our new treatment system, please do not hesitate to give us a call TODAY or check out our website at CantonTermite.com.  If you have any pest problems, we are always available to provide a fast, effective solution!
Don't wait, call today at 770-479-1598! We will be happy to help in any way that we can!
 Termite inspection report letters
Attention Real Estate Agents and Home Owners:

If you are looking for a termite and pest control company you can TRUST issue inspection reports you can count on, to be HONEST, ACCURATE, and STATE-COMPLIANT, you have come to the right place!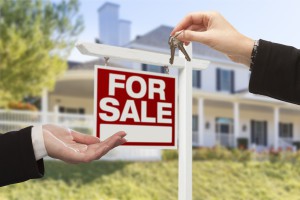 Canton Termite and Pest Control have earned a reputation for FAST and RELIABLE service that you can count on.
We offer:
WIIR ( Real Estate Termite inspection report letters )
Pre-listing inspections
Pest Control
Termite treatments
If you are selling a home in the state of Georgia, you are probably aware that a thorough termite inspection is a key part of selling a home.
Termites are a pest feared by many due to their destructive and voracious feeding habits. A home with an active termite infestation can incur thousands of dollars in damage in just a few months. For this reason, it is extremely important to keep your home secure from termites. The first step to this process is a thorough inspection of the property. This inspection achieves three key goals:
Identify any evidence of pest activity in and around the home
Identify and remove any conditions that could be conducive to future infestation
Determine the best preventative treatment plan to keep the home pest-free
There are a variety of different treatment options to keep your home termite-free. However, none of these treatments are the best in every situation. For this reason, an inspection is necessary to determine where the vulnerabilities of the home are and how to best protect the home from pests. Homeowners should be wary of pest control companies that claim to have a single solution to termite problems, as this is not always the most effective approach.
If you are planning to sell your home, a termite inspection is also important in this process. Most realtors and lenders in the state of Georgia require a Wood Destroying Organism (WDO) Inspection Report to be completed for the home before closing. These reports must be filled out by a licensed pest control company, and they cover termites as well as a variety of other WDO pests such as wood-destroying fungi and beetles.
These reports will note any termite damage or signs of pest activity and are extremely important to protecting the interest of both buyers and sellers because they make a note of the condition of the home at the sale, preventing future damage from being blamed on the previous homeowners.
If you are in need of a termite inspection for your home, Canton Termite and Pest Control is your one-call solution! Our team has decades of experience, and we are able to ensure that your home remains pest-free! All of this comes backed by a satisfaction guarantee and industry-leading customer service!
Canton Termite and Pest Control is a full-service company ready to take care of your client's need.
Our Prices are very competitive and, payment can be made at closing if needed.
Our technicians are sharp and professional.
We will make every effort to make YOU, the agent look good!
If you have a question or need any additional information, please give me a call. I want to EARN your business!
I look forward to hearing from you,
By: Tim
770-479-1598