What does it mean to be a Top Rated Pest Control Company?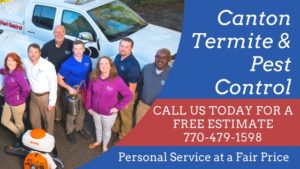 We have discussed previously how best to pick a pest control company that is right for you. In that post, we talked briefly about the importance of good reviews and how companies with a lot of good reviews were more likely to be a good choice. Since these reviews are an important part of evaluating a company, we wanted to discuss them in greater detail to give you increased insight when choosing your pest control provider.
So without further ado, what's all the hubbub about Google reviews?
Essentially, the Google reviews page for a company is one of the best indicators of their public reputation available to consumers. Through these reviews, you are able to see how the company has served customers over the years. This gives you an idea of both the quality AND the consistency of their service. Google reviews can also give valuable insight into the particulars of a company's services.
Importantly, these types of reviews also help keep companies accountable. Bad reviews can scare away business, so a company that cares about its reputation will have a vested interest in encouraging happy customers to leave good reviews and responding to negative reviews promptly and satisfactorily.
But while Google reviews are a fairly straightforward system, you may want to look a little more closely at a company's reviews before making a judgment.
Since Google ranks companies with good reviews higher than others, there is a great temptation for those companies to try and cheat the system. While most reviews for companies are genuine, sometimes you may see reviews that seem somehow fishy or questionable.
For example, if you see a company with a lot of 5-star reviews that have little to no description of the service, it is possible that these reviews may not be genuine, and instead were left by bots or fake accounts. This is especially true when these reviews are mixed in with negative reviews from genuine users. Some companies, after dealing with a lot of negative backlash due to poor service, may try to bring up their average star rating by planting fake reviews on their website. This makes their average look higher and thereby creates false trust with a potential customer.
Alternatively, sometimes a company will have really low reviews that have little to no explanation. This can occur for a lot of reasons, but one of the most common is accidental reviewing. Sometimes, a customer may not intend to leave a review for a company and will exit out without leaving any review or setting a star ranking. This can create a review with zero stars that looks really bad, but in reality is not reflective of the company in any way.
Due to these issues, you should read some of the individual reviews of any company you are investigating to make sure that they seem genuine, recent, and relevant.
The truth is, Google reviews are quickly becoming the internet equivalent of Word-Of-Mouth advertising. These reviews are a valuable resource for consumers and provide a reward for good companies that are dedicated to satisfying customers. If the company that you are investigating has a lot of good, genuine reviews, odds are that they are a safe choice for your business. By taking advantage of the Google reviews service, you are able to be a smarter customer in a variety of different industries, including pest control!
If you are a Cherokee County resident in need of fast, effective pest control solutions, Canton Termite and Pest Control is your One Call Fix! We have decades of experience in the pest and wildlife industries, and we are committed to providing the highest quality of service at a fair, affordable price!
So don't let pests give you grief, call us TODAY at 770-479-1598! We will be happy to help in any way that we can!
By: Tim
Top Rated Pest control Company