Termite inspection for selling a house.
When you are selling a home in Georgia, it is important to have a Wood Infestation Inspection Report done for the property prior to closing. Generally, the lender prefers to see the report dated within 30 days of closing. The Wood Infestation Inspection Report, or WIIR, is a form that is used to report any possible evidence of infestation inside of a home or other structure before it can be sold. To acquire this form, you must call in a licensed pest control company to inspect the property and issue the completed form. Realtors will often list this form as a "Termite Letter," but it actually covers many other wood consuming pest organisms.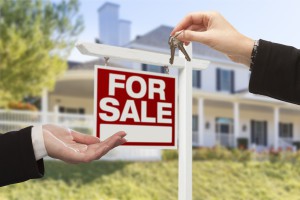 The average cost of this form is around $150, however some companies will offer this service for free or at a reduced cost to their existing customers. In many states, the form that is required is designated as National Pest Management Association (NPMA) Form 33. In Georgia, however, the WIIR form replaces the national one. It is still a valid replacement even if the lender is from another state.
When performing the inspection, the technician may need to look through the entire property, but generally the focus is on areas with ground contact. This report and the subsequent inspection covers the 5 most common wood destroying organisms.
Covered by the form:
Subterranean Termites
Powder Post Beetles
Wood Boring Beetles
Dry Wood Termites
Wood Decaying Fungus
The technician will complete the inspection of the property, and then will report whether or not the home has an active infestation or if it has conditions conducive to future infestation such as earth to wood contact. Technicians will also report any inaccessible areas such as insulation in crawl spaces or closed off areas. Those areas that are reported are marked as unconfirmed areas and special attention should be paid to them.
It is also important to note that the WIIR form comes with a 90 day guarantee. If an infestation of wood destroying organisms is found during that time, the company that issued the report will generally treat the property for free, however they are not responsible for the repair of damage caused by the wood destroying organisms. If the property is found to have an active infestation or undisclosed damage from pests, it must be treated and then inspected again before a sale can move forward.
If you are attempting to sell or buy any property, it is important to have a diligent inspection from a certified company. A trained technician will not only be able to confirm the status of infestation in the home, but also ensure that the WIIR is correctly filled out. This is important to protect buyers from purchasing homes with undisclosed active infestations as well as protecting sellers from being held responsible for possible future infestations that did not precede the sale.
In recent years, it has become common for real estate agents to recommend a pre-inspection. While this can be more expensive, it is often better to have this inspection to find any pest problems before any potential buyers are involved.
Here at Canton Termite and Pest Control, we have decades of experience completing WIIR inspections for homeowners and real estate agencies. Our technicians can inspect your home and complete the WIIR requirements to allow your deal to move forward. If we find an active infestation in your home, we will apply the cost of the inspection to your treatment, saving you time and money!
So if you need a Wood Infestation Inspection Report, or simply have a question, call us today at 770-479-1598! We will be happy to help you in any way that we can!
Here's to YOU living pest free!
By: Tim