Are you selling or buying a home? If so, you will be looking for a termite inspection letter to verify there is no current activity on the home. What about pest control, are you looking for a reputable company to protect your home from pesky invaders? If you live in Canton, Cartersville, or surrounding areas and want to know more about either termites or pest control for your home, Canton Termite and Pest Control are here for you. First, let's start with a few simple explanations of the steps involved in both processes.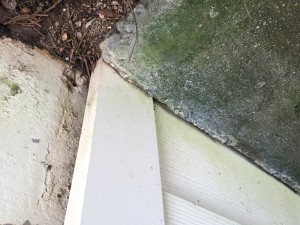 Termite inspections in Cartersville, Canton areas:
To begin, a termite inspection is actually fairly straightforward and easy to understand. Americans spend millions of dollars every year to repair and resolve termite infestations. The sad thing is that this is totally unnecessary! A simple termite inspection and ongoing protection plan will save you frustration and damage, plus I promise it will not cost you a million dollars
A simple phone call is all it takes to get your inspection scheduled. Our office is available at 770-479-1598 to set an appointment for a FREE inspection of your home in the Canton and Cartersville areas. Not only do we check for termites, but we also frequently find structural problems which might predispose your home to future termite damage, problems that can be corrected.
If evidence is found of current termite activity in or around your home, the inspector will explain the treatment necessary.
During treatment, the termite technicians along with their equipment and vehicle will be at your home for the duration of the appointment. As with any other home repair or treatment process, you may want to plan ahead for the interruption. Suggestions would be to move your vehicle to a location you can get out if needed and to plan a day that keeps your children and pets away from the work zone. Of course, we are always happy to work with you as best we can during the course of the appointment.
Specific information will be provided to you explaining the reasoning for the treatment plan and program. Not only will we explain how the treatment will be performed but why it is necessary and where the product area will extend. Future maintenance is a vital component of successful termite treatment, and this will be explained in complete detail so as to set your mind at ease regarding the protection of your home.
Starting a pest control service:
Calling Canton Termite and Pest Control is an easy, pleasant process. To start your journey to pest-free living, please give us a call at 770-479-1598. During normal business hours, you will be connected with a friendly and knowledgeable staff member who will answer your questions regarding the service you are interested in for your home. General prices and treatment options will be given on the phone unless a more thorough in-person examination is required.
At your request, an appointment time will be scheduled for our experienced and trained technician to come to your home and assess/treat the problem area.
Canton Termite and Pest Control has been in business for decades and has continued pursuing new and innovative technology and treatment plans that keep us at the front of our industry. If you live in the Canton, Cartersville, Woodstock, or surrounding areas, please give us a call at 770-479-1598. Friendly, knowledgable, experienced service is at your fingertips today. Don't let bugs, termites, or rodents take your home from you.
With Canton Termite at your side, you can be bug-free.
By: Tim