Termite pretreatment, as the name suggests,  is a treatment to prevent termites during the construction of a new home. This is often required by building codes in different areas.
Traditionally this was a liquid termiticide treatment to the soil underneath the structure or adjacent to the foundation during construction.
Today there are many options for pre-treatment of the structure, both before construction and during construction. With a termite baiting system, we can even wait until after the building is complete.
Let's take a moment and go through your treatment options when it comes to pretreatment for new home construction.
Traditional liquid soil treatment: Treatment is done during the construction phase when site is being prepared for concrete.
Depending on the liquid product in question, generally the product is applied before the concrete is  poured for the footings and the initial foundation wall. Additional treatment is applied when the back-fill is added.  And yet another trip is often required to treat underneath concrete slabs like a porch, patio, or garage addition.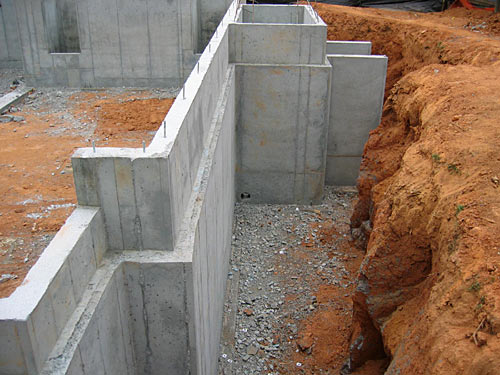 Wood borate treatment: This treatment is applied to the wood frame of your new home. It is also used in the preservation of log construction.
With a normal stick frame home, it is applied to the first 24 inches of wood adjacent to concrete surfaces, usually floors or foundation walls.
A green or blue dye is often use to mark treated wood.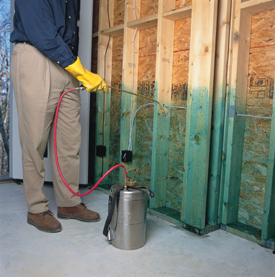 Termite Baiting System: This is a series of canisters that are installed in the ground around the foundation. These canisters are loaded with cellulose material.Termites attack the canisters instead of the structure.
I think this is the most convenient option because it is installed after the house is completed when the landscape is complete. It is possible to do an installation and deliver the customer their closing paperwork the same day.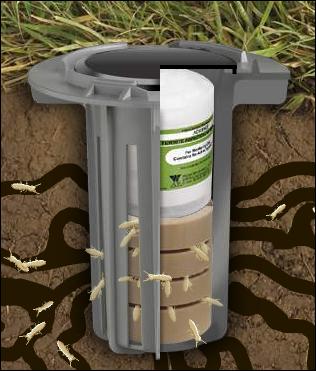 Whatever treatment you choose, Canton Termite and Pest Control is ready to offer the best termite pretreatment to protect your new home.
If you're building a new home, call Canton Termite and Pest control and let us pretreat it for termites so you can rest easy knowing that your home has the best protection in the industry!
Canton Termite and Pest Control is Cherokee county's home town termite company.
Here's to helping YOU live TERMITE FREE!
Tim
PS. Call Canton Termite and Pest Control today at 770-479-1598 for a FREE Pest Consultation and FREE Estimate!
Also, ask about our FREE 58 Point Pest Analysis of your home or office!
Pretreatment-Termite Control for New Homes in Cherokee County