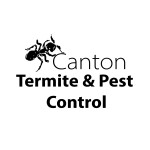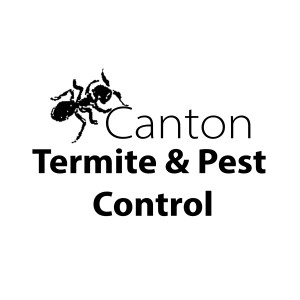 Canton Termite and Pest Control
Canton Termite and Pest Control, located in beautiful Cherokee County, is a name you can trust to take care of your most valuable investment, your home. When it comes to pest control, termite, or wildlife removal, we at Canton Termite and Pest Control customize our services to meet every client's individual needs.  Our team of friendly professionals will work quickly and efficiently to keep your home free from any type of pest. Give us the opportunity to take care of your pest problems, and we'll take care of everything, from inspection to elimination to control.
Canton's hometown company cares about you, your home, and your family because after all, we're neighbors. We will only use the safest, odor-free, stain-free products available to service your home.
Your service specialist will customize your initial interior service based on your needs and pest conditions inside your home. Some of the common interior services included are the following:
-We will inspect areas prone to pest activity, where pest sightings are reported or where the homeowner has a concern.
-Exclusion of pests by sealing cracks, holes, and any other points of entry
-Removal of spider webs and debris due to infestation around windows
-Applications of family-friendly products in a manner that will target treat pests such as spiders, wasps and silverfish. Normal areas included would be windows, drains, utility entry areas, mechanical rooms, etc.
-In some cases, we will need to inject a long-lasting dust into voids behind perimeter switch plants, kick plates, electrical outlet covers and plumbing entrances to control ants, roaches, spiders and other pests.
-Baits installed under appliances and in cabinets to target ants and roaches as necessary.
-If needed, tamper-proof and secured rodent bait stations or traps will be placed in the garage area
-Treat garage particularly around doors and other areas likely to harbor pests.
Now, you may be thinking…"That's a lot on the inside of the home, but what about the outside?"
Your pest specialist will customize your exterior services based on your needs and pest conditions around your home. For example, if you live in a wooded area, you may have special needs concerning scorpions or roaches. Common exterior services include:
-Thorough inspection of the perimeter of your home around the foundation, decks, patios, crawl spaces, basements, etc.
-After all, the majority of pest problems begin on the exterior.
– It is important to seal pests out by repairing any holes, cracks and other areas that might allow easy entrance for pest invaders
-As needed, Canton Termite and Pest Control will install tamper-proof and secured rodent bait stations or traps in the garage in areas away from children and pets.
-Remove spider webs around windows
-Use granular repellent to prevent ants, spiders and occasional invaders
-We will also apply a clear-drying repellent around doors, windows, under eaves and other areas to prevent ants, spiders and flying insects from entering your home
Because we understand there isn't one solution that works for everyone, we believe in individualizing your treatment so that you get the results you want and pay for. We'll create a customized pest control plan that effectively targets cockroaches, ants, spiders, scorpions, and other common household pests inside and out all year long. If your problem is termites, we will help you get rid of these destructive pests and protect your home for the future. We care about your family, pets, and the overall environment of your home and use responsible methods to protect them all, while eliminating your pest problems. Our trustworthy pest specialists will locate the source of your pest problem and apply treatment where needed while avoiding the need to over-spray every part of your home with pesticides. We continue to research the most effective and safest products to protect your home while eliminating your pest problems. After all, your home and family is important, and what is important to you, our customer, is important to us here at Canton Termite and Pest Control.
Give us a call today at 770-479-1598 and ask for a FREE 58 Point Pest Analysis of your home or office.
I hope to hear from you soon!
Tim
Pest Control Service-Cherokee County