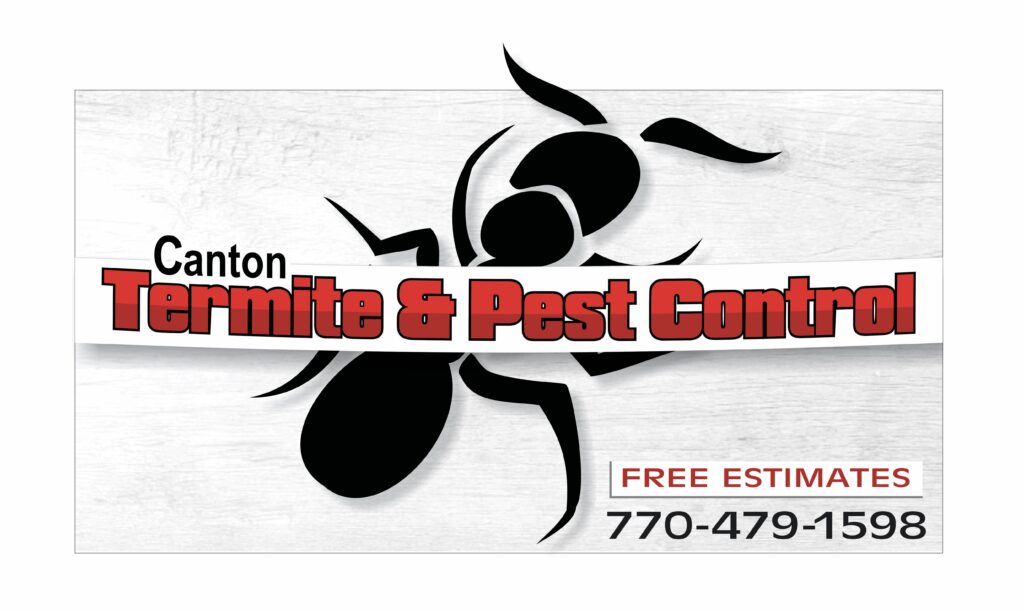 If I wanted to tell you what makes Canton Termite and Pest Control an outstanding leader in the industry, I could tell you about our training and experience. I could mention the state-of-the-art technology we employ to make sure you, our customers, are getting the very best and most innovative method of treatment. And all those things would be true and great reasons to choose our company for your termite and pest control needs. But none of those things are truly what make Canton Termite an amazing company. Let me tell you why.
From the very beginning, we built our company on the principle of honesty and integrity first and profit second. Tim and I believe that what you are doing is not nearly as important as how you are doing it. It doesn't matter which industry you choose to build a business; what matters is the way you choose to treat your employees and your customers. The verse we have always believed became our company policy: Proverbs 22:29. "Do you see a man who excels in his work? He will stand before kings; He will not stand before unknown men."
In other words, do your best and do it with all your strength. You and your business will be blessed. And it has been.
So, with this belief, we built our hometown company. For many years, we operated as a one-man show. After all, we were raising a family and wanted that to remain first and foremost in our attention. A few years back, we felt the time was finally right to move ahead with expanding the business. The most fearful part of this process was hiring employees. After all, being responsible for other people's decisions can be nerve-wracking, and knowing other people's families are depending on us for financial stability is equally fear-inducing.
As it turned out, there were amazing people waiting just on the other side of our decision to say 'yes, let's grow!'
So back to the original question, what makes Canton Termite amazing? It's the people. With zero humility I tell you that our bug family is the very best in the industry. Hands down. The office staff is the friendliest and most efficient group of people to be found.
There's Jen. She is friendly, cheerful, and creative. I've never seen someone who loves Excel and making spreadsheets as much as this lady! Thank goodness she does because I honestly haven't a clue. And handmade masks, cute t-shirts, and fun gifts are her signature to her fellow employees.
Then there's Linda. Accounting and organization is her forte, and she is exceptional. There is a continual, running list of lists on her desk to make sure nothing is forgotten and everyone is on track. If you have a billing question, she knows or she will figure it out.
You might also talk to Ed on the phone. Ed is our resident salesman, and he is the most knowledgeable and likable guy you'll ever meet. When you talk to Ed, you know that a calm voice is going to help you solve your problem. And if I ever have cooking or gardening questions, Ed is my go-to guy. He is a foodie after my own heart.
Will is our termite sales and service manager, and honestly, he probably doesn't need an introduction. I think all of Cherokee County knows Will! He is known because he is active in the community and helps everyone he meets. He is a servant at heart and one of the hardest workers I know. You will never have to wonder if you're getting an honest deal with Will. He is the very definition of integrity, at work and at home.
Brent is our termite supervisor. He has been with us for many years and we hope for many, many more. This man works rings around the rest of us! He is dedicated and hard-working. He works hard, and he plays hard too. The community knows Brent as a long-time baseball umpire and tremendous encouragement for the youth of our area to learn teamwork and sportsmanship.
Next up is Jacob. We often laugh at the office because customers will call wanting "that muscular young guy"! Jacob is our termite technician and has a personality that naturally draws people to him. I don't think I've ever seen Jacob when he wasn't smiling. Everyone loves Jacob.
Jonathan is one of our pest control technicians and is one of the most inspiring people I know. He proudly served in the United States Marines and carries that same loyalty and dependability into every workday. He helps with the local church youth department while still making sure he has time to be the best dad to his young family.
Now when I need to identify a bug, there are two guys I know I'm going to call. These two works in our pest control department and have many years of experience between them. The first is Dwayne. This guy not only works with bugs during the day, but his hobby is bugs! He has a fun collection and knowledge that is genuinely remarkable. Customers enjoy having Dwayne service their home because they always learn something new with him around.
Our newest addition is Nic. Like Dwayne, he absolutely loves bugs. He learns about them for fun. It's true. He is passionate about the insect world, and that makes him an incredible asset. Being able to correctly identify the insects our customers are dealing with is essential to keeping them out of homes, out in nature where they belong. Nic's love of learning and friendly demeanor make him a teammate everyone enjoys having around.
So, there you have it, the bug team. Canton Termite really does have innovative new technology and continuing education that keeps us at the top of our game. But those things are secondary to our true strength. Our people.
We are thankful beyond measure for each and every one of our employees. When coworkers become family, you know you got it right.
So, if you have a bug problem, give us a call at 770-479-1598. We will be happy to help.
By: Robin
Canton Termite & Pest Control