The Smoky Brown Cockroach
What has your house been infested with lately? The odds are good that you may not even be aware of an infestation until it emerges from walls, cabinets, or pantries, but in any case, it is best to call a professional to deal with the problem. Canton Termite and Pest Control can handle the pests that will sneak in and out of your home at their own will, even big ones, like raccoons and other species of wildlife!
One creature that is currently causing a large ruckus is the smoky brown cockroach, which, as you may well know, can cause widespread damage to your home and livelihood!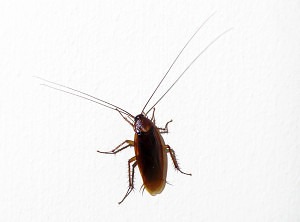 The smoky brown cockroach is capable of carrying viruses and bacteria that cause food poisoning, pneumonia, urinary tract infections, wound infections, conjunctivitis, gastroenteritis, gas gangrene, and even leprosy!  This sounds wild, but if you understand the locations that smoky brown cockroaches will frequent, then any doubt quickly fades away about what any species of roach can bring into your home.
Additionally, the smoky brown cockroach will often stain the surfaces that they frequent, and that will result in unchangeable marks on your cabinets, floors, and cupboards!
Another issue commonly resulting in hosting a smoky brown cockroach infestation is the living spaces that they inhabit. Anywhere that is more humid than the surrounding environment is where smoky brown cockroaches will seek to live, and this includes bathrooms, kitchens, cabinets, attics, and other spaces that are warmer and wetter than others. They procreate quickly, causing an infestation to grow dramatically within a comparatively brief period of time.
If you have a problem with roaches or any other pest…or simply a question…Call Canton Termite and Pest Control at 770-479-1598 and ask for me, Tim McWhirter, president. I'll be happy to help you any way I can.
Here's to helping YOU live PEST FREE!
Tim
PS. Don't forget to ask about our FREE 58 Point Pest Analysis of your home or office!
Big Smoky Brown Roaches in – Canton Termite & Pest Control