Your Hometown Termite and Pest Control Company.
Five stars plus!! As a customer of Canton Termite & Pest Control for many years, I can attest to Tim's professionalism, integrity and top notch customer service. He has always been there to provide the best service and peace of mind as far as my being able to enjoy a pest-free home. I highly recommend Canton Termite & Pest Control to anyone seeking pest control services!
Tim promptly returned my calls, was informative and knowledgable. The technician, Mr. Botts was prompt and curtious . He had to rearrange some boxes in my basement and did so without complaint. By far the best pest company I've ever used and will use again!!
Canton Termite has been great to work with. They have installed termite traps around the perimeter of my home and removed squirrels from my attic. Always there when they say they will be, reasonably priced and just generally good to work with. I would recommend them highly.
We have been a customer for over 18 years and are extremely happy with the service Tim & his staff provide. They have NEVER been late for an appointment, they are courteous, trustworthy, and very knowledgable. Several of our friends and family members are now using them and we are are all happy!
Have had great service fromTim and his workers for three years, He helped me get a squirrel out of the attic two years ago and then sealed the attic to prevent that again. GREAT GREAT Service.
When we first became aware of our bug problem it was a bit overwhelming. Ignorance was not bliss. Then we called Tim McWhirter at Canton Termite and Pest Control. He and Joel came out to evaluate our situation. Tim took the time to explain to us the different options and their corresponding effects. He was thorough, knowledgable and reassuring. He didn't try to sell us anything but instead made us feel like it was his house he was treating. He educated us on the nature of our specific pest, on what we could do prior to the treatment and the science behind the effectiveness of the service that he would provide. He also readily and patiently answered our many questions. When Joel came out to treat our house he clearly explained what he would do, then what we should do afterwards. He took the time to insure our home was treated properly and completely. And like the first visit Joel was very encouraging! We are grateful for finding Canton Termite and Pest Control. If you have a problem with bugs these are the guys you should call!
You will not find a more dependable service. We have been customers for 15 years and couldnt be happier. Tim and his group are great people with a great business.
wow really scary open closet door there was a snake a snake is a snake to me sent a message out what to do I was scared but he comes William Botts yeah he had that snake in about 2 minutes he was great he got the snake explained he was gonna release it back to the wild explained what kind it was and put stuff around my house so no more snake problems he is my HERO THANK YOU SO MUCH so if you have a animal problem call him.
We have been with Canton Termite And Pest Control for nearly 12 years. Tim has been an outstanding professional and person. He was able to control a tough situation when we bought our house and he has always provided tips for securing gaps and other areas in our home. The company has always been honest and available at all times. I highly recommend this company to anyone in the area!
My wife and I have not used a pest service in years. Then one day, we needed one, and selected Canton Termite and Pest Control, really because it was a local Cherokee company and we like to support businesses in our county. I had no idea how awesome Tim and his team were going to be, just pure luck with our selection. As many of the other reviews have stated, Tim and his team are great to work with, always arriving when they say they will and stand firmly behind the work they do. We couldn't be happier with the services we have received. My wife and I intend to remain steadfast customers of Canton Termite and Pest Control well into the future.
Excellent service! Tim is responsive, through and professional. I have worked with Tim for many years and he has solved the issues I had with wasps, ants, carpenter bees, and spiders. I'm very happy with the service and the results. Very trustworthy.
Tim took the time to explain everything about carpenter bees to me. He was prompt, polite, and his prices are the best around. Awesome customer service!
https://plus.google.com/+CantontermitePestControl/about?hl=en&gl=us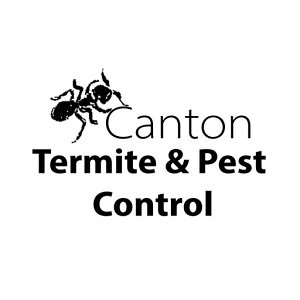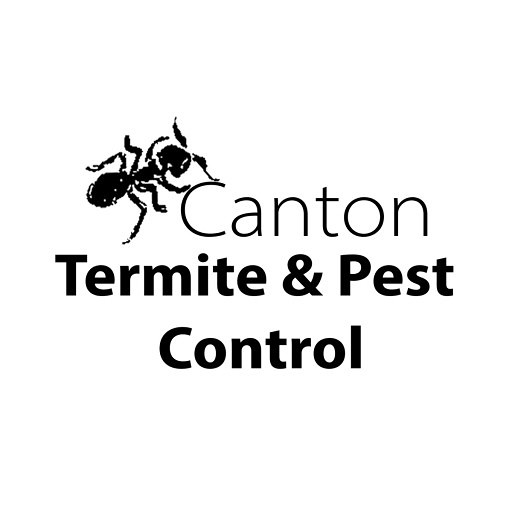 "I am writing as follow-up to my family's direct experience with Mr. Tim McWhirter of Canton Termite & Pest Control – for about 14 years.  When considering the selection of a pest control provider for my family, we considered two issues:-My wife is disabled.  If I am not here, is she safe and, most important, comfortable with the provider we select being in our house if she is alone?-Is the provider up to date with current regulations; knowlegible re methods, solutions and practical experience with our requirements. We have a family dog and, while we want the pests dealt with, don't want to expose our precious dog to any negative implications involved with treatment.
   As you would imagine, we have, over the many years, become well acquainted with Tim and his staff.  They are seriously technically competent, family oriented people who I would not hesitate to recommend to anyone for their pest control requirement. What's not to like? Pricing is competitive, we feel safe with them in our house; they are current with regulations and are experienced with almost any circumstance that will arise!"
M. Romeo, Waleska Georgia
"When I called  Tim McWhirter at Canton Termite and Pest to come out and help me with a pest problem at one of my rental houses, he was "Johnny on the spot". They are reliable and efficient. Money well spent.  I would highly recommend them to take care of your pest problems."
Jeff Rusbridge, Cherokee Chamber of Commerce Chairman
"Tim McWhirter, Canton Termite and Pest, has been doing my pest service for years.  He is always on time, always goes above and beyond with his service and is very professional, courteous, and easy to talk to. I would highly recommend him to anyone having a termite or pest problem."
Bruce Sutter, Former Atlanta Brave Pitcher, Hall of Fame Inductee, Cartersville Georgia
'It's getting more & rarer to find a service company that actually knows what they're doing, combined with a sense of integrity. With that in mind, we feel very lucky to have found Canton Termite and Pest Control.  I had a problem with rodents and bugs. They took care of both issues at once.  Tim is very knowledgeable, courteous & kind and the cost was very reasonable. I will recommended Canton Termite and Pest Control to all of my friends."
Susan Tuggle, Canton GA
"I have used Canton Termite and Pest Control for 10+ years. They do a terrific job, there dependable and trustworthy. I recommend them to all my friends."
Ann Johnson, Waleska Georgia 
Amen sister; your husband totally runs his pest control business with a drive for success!!
Communication is spot on, reliability is top notch, and goes above and beyond to prove he is the master at pest removal !! So thankful he takes care of our family home. Happy New Year!!
 Lori Lambert, Canton GA
"My daughter and son-in-law are very successful Realtors who also live in Bridgemill. This is a copy of a message I sent to her today; I wrote: "My new Pest Control guy, Tim McWhirter, 770-479-1598, a strong Christian, is doing a great job, and always looking to help Real Estate Agents. One of his customers is former Brave pitcher, Bruce Sutter. His ratings online are impressive too."
Nick Blase Canton Georgia
Tim,
It was great to speak with you last week. Thank you for sharing the video of the drywood termites. I must admit that I have seen a lot of videos of drywood termites and that is by far the best.
It looks like the termite is Incisitermes minor, or the western drywood termite. That species is the most common
drywood termite in the Southwestern U.S., indicating that the picture frame was there at some point.
Great video. Congratulations on doing such a good job.
Dr. Phil Koehler Professor Department of Entomology and Nematology, at University of Florida
I would like to personally thank all our great customer for all the years of Business, and their kind words. We love living and working in Cherokee County. 
We are overwhelmed by God's blessing and provision. 
Do you see a man who is skilled in his work?
He will stand before kings; He will not stand before
obscure men.
Proverbs 22:29
Call us Today for Termite,Pest or Wildlife control.
By: Tim
The Best Termite and Pest Control in Cherokee County