Mosquito control is a major health concern in the southern United States.
Mosquito borne diseases include:
Malaria
Chikungunya
Dog Heartworm
Dengue
Yellow Fever
Eastern Equine Encephalitis
St. Louis Encephalitis
LaCrosse Encephalitis
Western Equine Encephalitis
West Nile Virus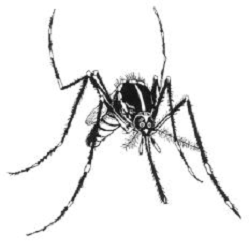 At Canton Termite and Pest Control, we practice Integrated Pest Management, which is the use of both chemical and non-chemical methods to control pests.
If you have a problem with mosquitos…or any other pest…call Canton Termite and Pest Control at 770-479-1598. Ask to speak with Tim McWhirter, president and owner. He'll be happy to speak with you and answer any questions you may have.
Also, be sure to ask about our  FREE Consultation and Inspection of your home. Call to schedule your appointment today!
Canton Georgia Mosquito Service