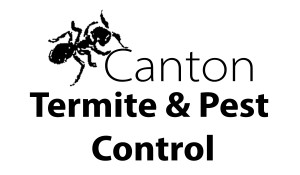 Canton Termite & Pest Control and The City of Canton: 
Canton Termite and Pest Control has been present as an active company in the vibrant Canton area for over 35 years. The City of Canton hosts a wide variety of businesses and associations within its limits, and we at Canton Termite and Pest Control are proud to have been a part of this team!
Before Tim McWhirter became the owner/president of Canton Termite and Pest Control, Mr. Winston Stringer managed the company. Tim McWhirter has made a point of applying personal character traits of honest dependability and genuine compassion for others as much a part of Canton Termite and Pest Control as they are of him, and the reviews by customers support this.
Mr. Dan Baum, a current customer of Canton Termite and Pest Control, says, "I had no idea how awesome Tim and his team were going to be, just pure luck with our selection. As many of the other reviews have stated, Tim and his team are great to work with, always arriving when they say they will and stand firmly behind the work they do. We couldn't be happier with the services we have received. My wife and I intend to remain steadfast customers of Canton Termite and Pest Control well into the future".
  The company provides an office for a consultation and other needs in the City of Canton's downtown area, at 150 North Street. This is right next to the Cherokee County History Museum.
We play a busy role in city politics, attending chamber of commerce meetings frequently, which are open to the public. If you are interested in attending a council meeting, then go to  http://www.cherokeechamber.com to discover how you too can play a part in the City of Canton team.
The city often hosts festivals and activities free to attend for the public in the downtown area, such as First Friday and Movies in the Park!
To see when and where these fun-filled community events will be held, go to http://www.cantonhdl.com to find out more.
Thanks for reading, and if you haven't yet had a chance to visit the City of Canton, then we look forward to giving you a friendly welcome! Go to http://www.canton-georgia.com/index.html to see what's going on in Canton today.
And…if you need help with termites, wildlife, or other pests around your home or business, then call your neighbors at Canton Termite and Pest Control today, at 770-479-1598 or text.
Thanks for reading this message…and I hope to see YOU in town!
By: Tim